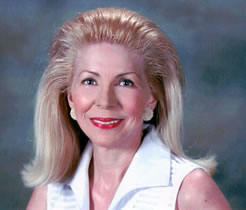 Meet Carolyn Reese:
Speaker * Author * Bible Teacher * Overcomer!
Carolyn is a dynamic and powerful speaker inspiring audiences around the country to overcome any obstacle, and with God achieve the impossible. Her unshakeable, unwaivering and rock solid faith has brought her from waiting in a free food line to where she is today.
She has traveled through unbelievable hardships including abuse, only to emerge more confident in her God to keep His Word. Her message of the mighty power of God to turnaround any circumstance in our lives lifts the hearts of those in her audience to reach up and achieve the impossible!

She birthed Carolyn Brooks Ministries, Simply Divine Communications, LLC, and created Beauty for Ashes Cosmetics.
Carolyn received The Helping Hands Award from The Minority Business Enterpirse of America, two-time winner of Teamwork Leadership Award, and was a two-time nominee for the "Women of Excellence Award" for her exemplary career with SBC Communications and community involvement.

Carolyn has served for more than twenty five years in many ministries which are listed below. Carolyn knows first hand the hardships of divorce, abuse, single parenting, single grandparenting, and caring for elderly parents. Her incredible background, professional and personal experience and training has equipped her to speak to any audience on any topic.
Specialized training includes Zig Zigglar's Essential Presentation Training, FranklinCovey Facilitator Enhancement Training, International Speaker's Network, Commanding Communicator's Conference, Class Services Speaker Training, and The Professional Woman Speaker's Bureau and the Daughter's of Zion Leadership and Mentoring Program by Thelma Wells (Women of Faith Conference Speaker and Author).

Carolyn has appeared on several nationwide television broadcasts including Life Today and At Home Live and has had many radio interviews and book signing tours. Carolyn has spoken for audiences around the country including churches, women's ministries, singles, retreats, professional women's organizations, MOPS, Christian Women Job Corps, business and corporate events.
HER TESTIMONY
God first spoke to Carolyn's heart at the age of nine. She remembers, attending church, vacation Bible school, and being taught her first prayer on her knees by her dear Mother. Carolyn's Father served as interim-pastor at many churches during her younger and pre-teen years. Her Mother sang in the choir, and performed many solos at church.
Carolyn was baptized at nine years of age, and clearly remembers the experience, however, her life never changed. At the age of seventeen, Carolyn embarked on quite a different journey in her life. This road would eventually lead her to crisis and despair. She married early in her freshman year at college, and later experienced emotional and physical abuse, and later divorce.
Carolyn then began her career at Southwestern Bell Corporation, and she discovered first hand the hardships and difficulties of single parenting. She began to experience depression, loneliness, despair, and entertained the thoughts of suicide. Carolyn sought help through doctors and psychiatrists for these problems. The doctors wrote prescriptions, and sent her on her way. These medications would take control of her life.
In August, 1982, Carolyn had come to real crossroads in her life. She began experiencing real loneliness, depression and despair. Her thoughts led her back to her childhood memories, and the many sermons she heard her father and many other preachers talk about the "the love of Jesus," "eternal Life," and "being born again." This particular day, however, the thoughts rang loud and clear in her heart. She cried out to God, "Oh God, please help me!" In that moment, she experienced the divine touch and intervention of God in her life. Her mind began to clear, and she experienced joy, peace, purpose, and real meaning to life for the first time, and she was free instantly of the dependency of the medications that so controlled her life for so long. Carolyn realized that she had experienced what she had heard about in church all of her life . . . that she had finally been saved.

Carolyn soon began to have a driving passion to share with others the wonderful news of how God had changed her life. Her ministry of sharing and helping others began in March, 1983. Carolyn has led many to Christ through her personal testimony and ministry outreach which has included the following:
Evangelism Explosion Trainer
Mission Trips
Dallas Juvenile Detention Center
Fort Worth Juvenile Detention Center
Salvation Army, Dallas, Texas
Salvation Army, Beaumont, Texas
Men and Women's Drug Detox Units
Women and Children's Shelters
Buckner's Children's Home, Beaumont, Texas
Nursing Home Ministry
Street Ministry
Soup Kitchen Ministry
Intercessary Prayer Room Ministry
Bible Study Groups
Member Board of Directors and Speaker of a Nationwide Prison Ministry
Carolyn's successful career with Southwestern Bell Corporation included four promotions and spanned for more then twenty-eight years. Her unique talents, strong work ethic, and her love for God and others, enabled Carolyn to implement God's principles in dealing with employees and management.
She authored a booklet, Biblical Work Ethics, and It was purchased by a major Christian bookstore chain and distributed to all their employees throughout the United States. Several executives of Southwestern Bell also contacted Carolyn for copies of her booklet. Carolyn is currently rewriting a modern version to be entitled, What Does God Have To Do With It, Faith in the Workplace. Carolyn's impressive list of awards and accomplishments are listed under Professional Accomplishments.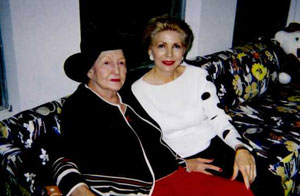 In July, 2002 Carolyn embarked on a new ministry as full time care-giver for her elderly Mother and part time care giver for her step-father who were battling cancer at the same time. Carolyn never left her Mother's side. This ministry continued until August 10, 2005 when her dear Mother went home to Heaven. Her step-father went home to Heaven on May 10, 2005.
During this time, Carolyn again trusted her God for the strength to see her through this nearly impossible task. "My dear wonderful Mother was my greatest mentor on integrity, morality, honesty, faith and a determination to never give up."
In was during the final months of her Mother's life, that Carolyn co-authored the book, Conversations on Faith. Since that time Carolyn has co-authored But Lord I was Happy Shallow and What I Learned GodWhile Cooking. New releases include Chicken Soup For The Mother Daughrter Soul 2 Mother's Day Edition ( April 2007) and One Year Life Devotional ( August 2007). Carolyn's current book projects are Breaking The Silent Addiction of Abuse - America's Genocide Exposed and Moving Up The Corporate Ladder God's Way - 10 Commandments for Successful Women. Look for many more books from Carolyn coming soon!

Carolyn's dynamic and unshakeable faith in God has also brought about untold miracles in her life and in the life of her grandchildren. Carolyn stayed on her knees before her God and never gave up. "For many years, driving to and from work on freeway 635 in Dallas, I spoke the promises of God for my seed, claiming his promises, often reminding God "now that's my seed God." Bryanna, Carolyn's granddaughter, accepted Gods call on her life to serve Him in full time ministryat the age of fourteen, and is a part of a local church Choir and Worship Team and performs solos.
Carolyn's life is truly a testimony that God is able . . . He will keep His Word and He'll Do It Again!
I believe:
Jesus Christ is "the way, the truth, and the life."(John 14:6)
"Salvation is found in on one else, for there is no other name under heaven given to man by which we must be saved."(Acts 4:12)
"If we claim to be without sin, we deceive ourselves and the truth is not in us."(I John 1:8)
"If we confess our sins, He is faithful and just to forgive us our sins and cleanse us from all unrighteousness."(I John 1:9)
"Christ Jesus came into the world to save sinners", and fully redeem and powerfully use even those who consider to have been "the worst."(I Timothy 1:15)
God "is patient, not wanting any to perish but everyone to come to repentance."(2 Peter 3:9)
"All scripture is given by inspiration of God, and is profitable for doctrine, for reproof, for correction, for instruction in righteousness."(2 Timothy 3:16)
Every believer in Christ is the "temple of the Holy Spirit"(1Corinthians 6:19)
Jesus Christ is coming again, and until then, we "ought to be in all holy conversation and godliness, Looking for and hasting unto the coming of the day of God."(2 Peter 3:11, 12)
I believe ALL of God's Word and ALL the Gifts of the Holy Spirit. I believe God's Miracles are for today and are alive and well. As He is, so are we in the world!
My Favorite Author: Smith Wigglesworth
His Books I Read Over and Over: "The Annointing Of The Holy Spirit," "The Power Of Faith," "Smith Wigglesworth On Spirit Filled Living." These books are amazing, and I read them over and over.
My Second Favorite Author: Arthur W. Pink
His Book: "The Life of Elijah." This book is amazing! I read it over and over.
"To save souls, transform lives, heal the brokenhearted and bind up their wounds, and set the captives free."
Carolyn is devoted to investing in lives of others to share the good news that God is bigger than any circumstance they may face. Her messages are to inspire, motivate and empower audiences to reach up and with God achieve the impossible. Carolyn speaks from personal experience as she has emerged triumph over emotional and physical abuse, divorce and financial reversal. She is a radiant and dynamic witness for the transforming power of God.
Winning Life's Battles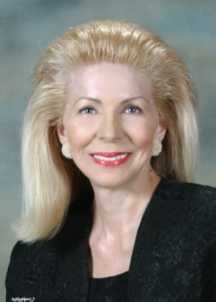 Carolyn shares her real life testimony of how she traveled through abuse, divorce and financial reversal and came out on the other side a winner and an overcomer. She shares real tools to equip audiences to reach up and with God overcome any obstacle and achieve the impossible!
Developing the Heart of A Champion...Facing Your Giants
This study is taken from the story of David and Goliath. Carolyn reveals that it is not the size of our giants, but the size of our God. She discusses the faith factor, the heart factor, the victor mentality, and how God gives us the victory . . . This Giant Is Going Down!
The Joseph Syndrome...Overcoming Against The Odds
This study is based upon the story of Joseph and explains how and why bad things happen, and reveals God's higher purpose to move us from the pit to the palace. Joseph was "stripped" out of his coat of many colors. Carolyn shares God's purpose in the "stripping process" in our lives. She discusses the journey to the pit, the purpose of the pit, the conditions in the pit, and the promotion out of the pit to the palace.
First Class Woman...Purity by the Book
Carolyn's dynamic study reveals the real pressures facing single women and shares her personal experiences in dating men of today. She discusses facing sexual pressure, facing forgiveness, becoming whole again, becoming free at last, and protection and blessings through obedience. "Everyone of you should know how to possess his vessel in sancitificatioin and honor (1 Thes. 4:4) . . . if we don't how know to possess our vessel . . . somebody else will possess our vessel. She shares how to stand strong, to expect the "frogs" to walk away, but God's mighty man is about to show up!
Sticks and Stones Will Break My Bones...And Words Will Surely Hurt Me
Carolyn discusses the power of our words to bring to heal or to wound others, avoiding the judgment factor, and how to apply the healing ointment of our words to bring healing and wholeness to others.
In The Eye of The Beholder ...The Sufferings of Low Self Esteem
Carolyn shares the real sufferings of a low self esteem. She reveals why we make choices which reflect who they really are inside . . . wholeness attracts wholeness and brokenness attracts brokenesss. She discusses looking in the mirror, healing for the past, and hope for the future, "There is no escaping your identify; you will not live beyond how you see yourself...not for long . . . "as a man thinketh in his heart so is he."
Sometimes You Just Have To Speak Up . . . Faith That Moves Mountains
Carolyn shares how rock solid faith brought miracles in her life and in the life of her children and grandchildren. She shares how faith saw her daughter to a place of victory over drug addiction, provided the strength to be full time care giver for both parents, and how faith literally removes the mountains in our lives. She discusses where faith begins, how God develops our faith, developing the eyes of faith to see beyond the crisis to the promise of God, and reaping he reward of our faith. "Anyone can trust God when all is going great . . . this requires no faith at all. Real faith is when we trust God in the midst of everything going wrong, when there is "no evidence" in the natural that anything will ever work out . . . but by Faith our victory is on the way!
I Think I See Gold In the Fire...God's Ultimate Makeover
Carolyn shares God's promises for those going through hardships and reveals God promises to see them through the tragedy to a place of triumph. God uses our pain to bring victory, our tears to bring joy, and our heartaches to bring happiness. She discusses how fire builds character, inner beauty and the fruit of the spirit.
Lost Your Baggage...Could This Be a Good Thing?
This study reveals the process of losing so that we may gain, and how life's hardships are tools in the potter's hand to mold and to shape us into a thing of beauty. God's equations are in direct opposition to the worlds equations...The way up is down, less means more, last means first, death means life, weakness means strength, giving means receiving. Carolyn will discuss identification of the baggage (self awareness), getting rig of the baggage (the losing process), and replacing the baggage (the gaining process) and the fruit of the spirit.
Other Topics Include:
Elijah Kind of Faith




Born To Be Free...The Power of Forgiveness




The Proverbs 31 Woman




Saved But Not Free. . . Breaking Generational Curses




The Secret Place...Finding Intimacy With God




Excellence In The Workplace . . . 20 Keys For Success




Breaking the Silent Addiction of Abuse . . . Free at Last




God's Success Principles For Winning



In My Mama's Kitchen . . . Lessons Learned About God

Other topics include: Breaking Free From Your Past, What Does God Have To Do With It . . . Faith In The Workplace, God's Success Principles for the Professional Woman, Excellence In the Workplace . . . 20 Spiritual Keys For Success, Moving Up The Corporate Ladder God's Way, Welfare To Work - The Challenge Made Possible, God's Success Principles for Winning And The Single Parent, God's Success Principles For Winning, and more!
Carolyn has many other topics and her unique and diverse background and training has equipped her to develop any topic for any audience. Please contact Carolyn for your special request.

Seminars/Workshops


Self-Esteem From God's Eyes
"I will praise thee, for I am fearfully and wonderfully made." "How precious also thy thoughts unto me, Oh God, are how great is the sum of them." (Psalm: 139:14, 17)

In this workshop women will discover the art of developing a God Image. Topics include:
Childhood Expereinces Which Wound

The Journey to Becoming Whole

Accepting God's Love and Forgiveness

First Impressions
"

You seldom get a Second Chance to make a Great First Impression."

"She maketh herself coverings of tapestry; her clothing is silk and purple" (Proverbs 31:22)

The goal of this workshop is to give guidance in regard to our outward impression and image. We speak loud and clear before we ever open our mouths. Topics include:
Professional Image and Business Etiquette

Getting a Great Job: Interviewing with Impact

Gaining credibility in the Workplace

Make-up, Hair and Clothing (Proverbs 31)

The Professional Woman - Developing Professional Presence
"She goes out to inspect a field and buys it; with her earnings she plants a vineyard. She is energetic and strong, a hard worker" (Proverbs 31:16-17). This workshop covers topics regarding all areas of women and how they can present themselves in the business world with credibility:
Self Image, Attitude, Goal Setting, Self Expression

The Three A's of Success (Appearance, Attitude and Actions)

What is Class? What is Professional Presence?
Carolyn is available for Singles, Women's Conferences and Retreats, Churches and Corporate events.